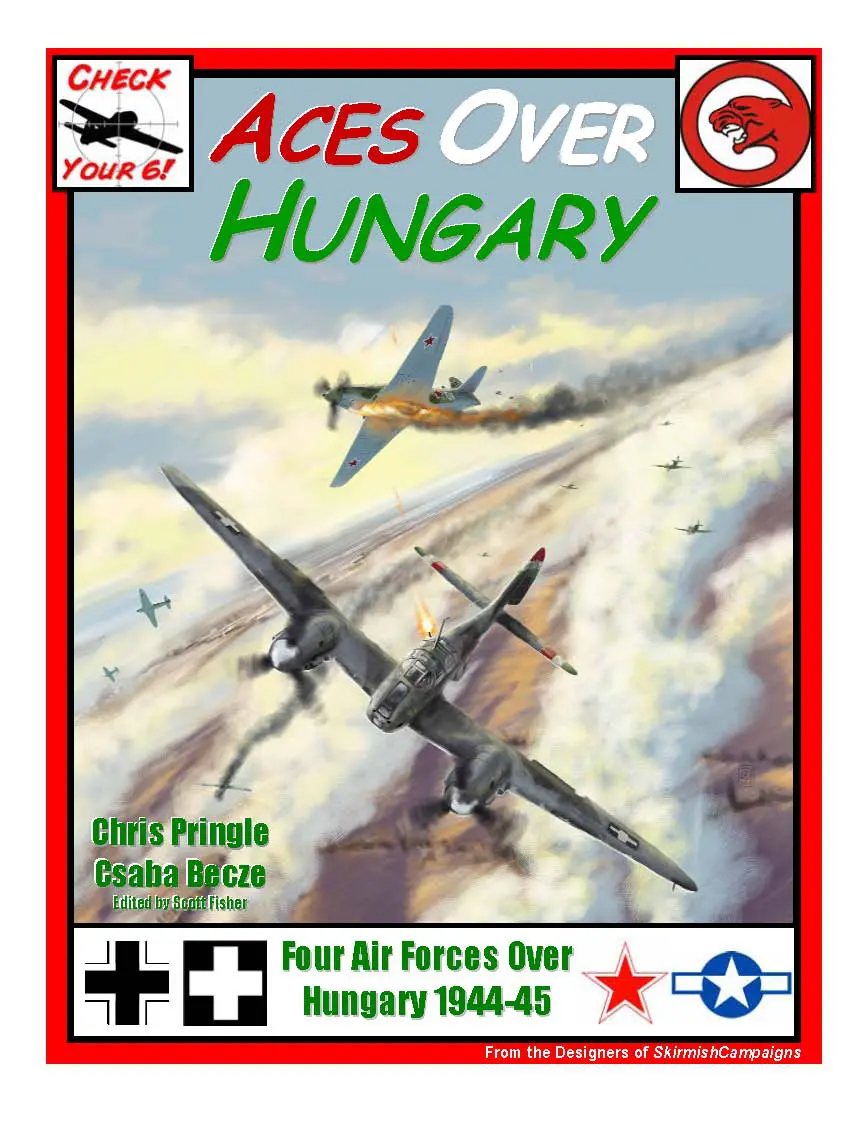 ACES OVER HUNGARY is a scenario and campaign book for the popular CHECK YOUR 6! Air Combat and Campaign Rules. The book provides two campaigns in one cover: the first 11 scenarios show the evolution of the US 15th Air Force's strategic bombing campaign over Hungary during 1944; the next 12 scenarios recreate the intense combat between Hungarian and Soviet air forces as the Red Army overran Hungary in late 1944/1945. As well as covering events typical of the campaign (ground attack, reconnaissance, dogfights) the book also includes WWII's top ace Erich Hartmann, Stuka-ace Hans-Ulrich Rudel's Schlachtgeschwader 2, a rare "balloon-busting" action, and unique prototype aircraft.
This book includes several introduction sections that contain campaign historical background, a campaign map plus a bibliography for further reading. Very little reliable information about the operations of the Hungarian air force in WWII is available in English. Professional Hungarian military aviation historian Csaba Becze fills this gap with sections covering the background to the campaign, the relative capabilities of the air forces involved and their weapons and tactics, the course of operations, and fascinating accurate details of each of the battles represented in the scenarios.
This book contains statistics for 27 aircraft featured in the campaign in aircraft statistics for CHECK YOUR 6! .
Campaign Introduction
Hungary Campaign Map
References and Recommended Reading
Hungarian Aces
The Protagonists - Hungary, Germany, USA, USSR
Axis and Allied Aircraft Statistics for Check Your 6!
Campaign Rules
Campaign Paragraphs
Scenarios (23)