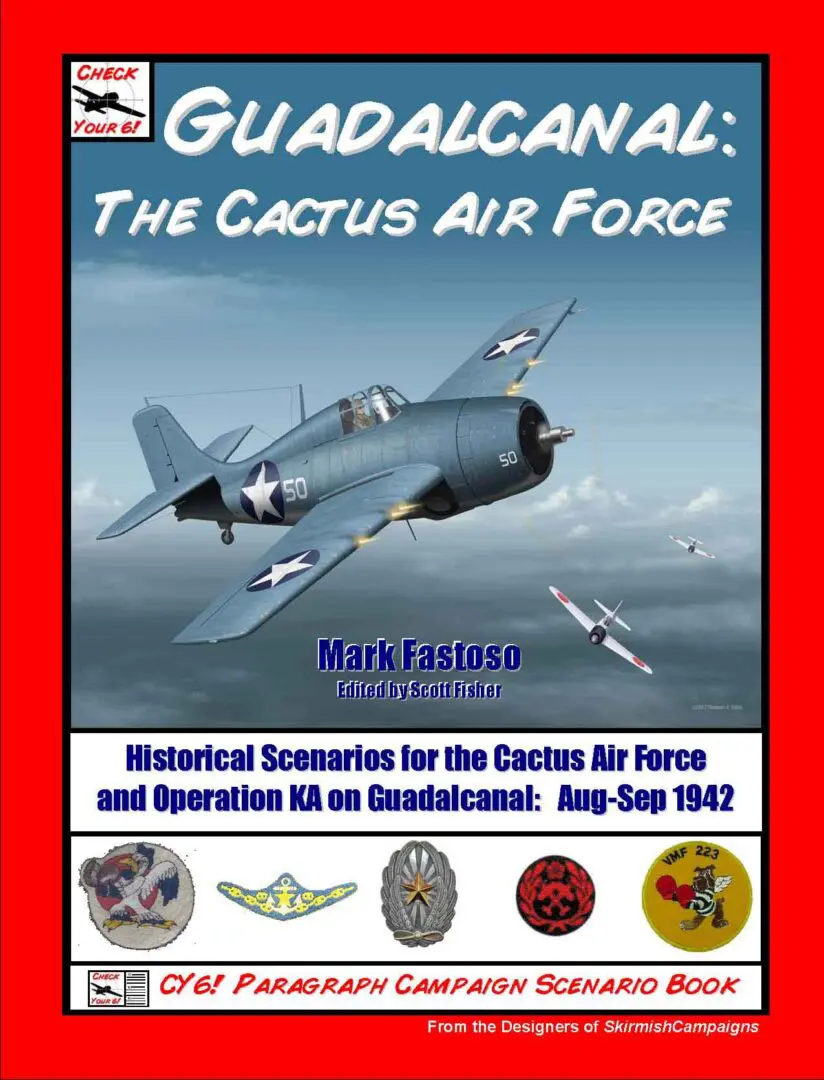 Guadalcanal The Cactus Air force
GUADALCANAL: THE CACTUS AIR FORCE is a scenario and campaign book for the popular CHECK YOUR 6! Air Combat and Campaign Rules. This book contains 9 historical scenarios for recreating the aerial campaigns of the US and Japanese forces in Operation Ka on Guadalcanal between August and September 1942. The scenarios can be played individually or linked to form a single campaign using the unique CHECK YOUR 6! Paragraph Campaign System.
This book includes several introduction sections that contain historical background information including insight into the key American and Japanese Aces of the campaign plus a campaign map and bibliography for further reading.
This book contains statistics for all campaign aircraft statistics in CHECK YOUR 6! format.
Campaign Introduction
Acknowledgements
Campaign History
References
Aces from the Cactus Air Force and Operation KA
Campaign Map
Axis and Allied Aircraft Statistics for Check Your 6!
Campaign Rules
Japanese Campaign Paragraphs
American Campaign Paragraphs
Scenarios (9)
Japanese Drop-Tank A6M Move Chart