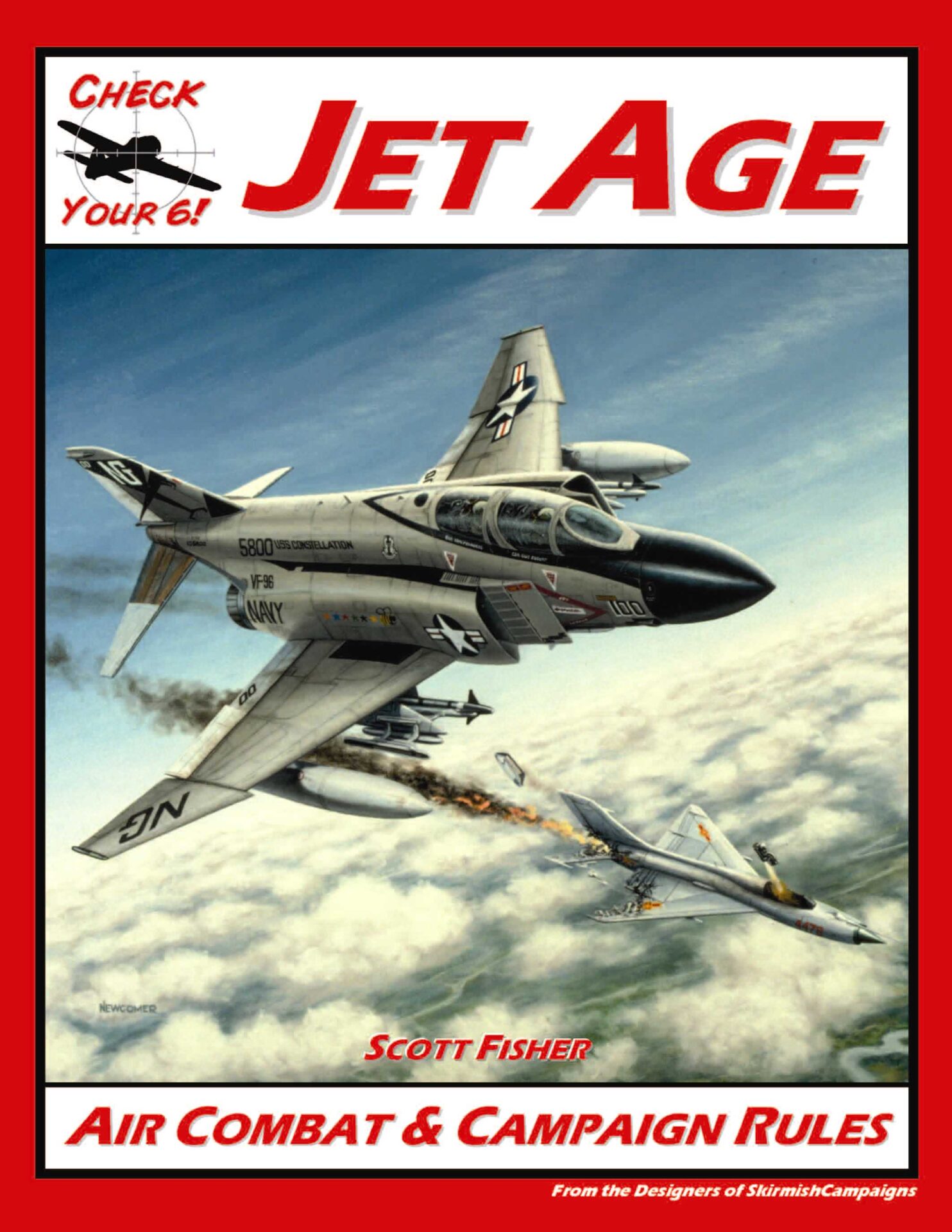 CHECK YOUR 6! JET AGE was designed to closely reflect the details of jet age air combat while providing maximum playability. Building on the award winning CHECK YOUR 6! Classic WWII system, the game is the result of more than three years of research into air-to-air weapons, combat maneuvers, aircraft statistics, and the influence of pilot skill on combat. Combat is reflected in 3D and statistical analysis was extensively used in the design. Former and current US Air Force and US Marine Corps pilots were part of the design team from the start, greatly influencing the design and mechanics of the game rules.
___________________________________________________
THE RULES:
SIMPLICITY: The key design goal for CY6-JA was to maximize pilot influence and historical accuracy while keeping the game relatively easy to play. All of the major game charts are on two sides of one 8-inch by 11-inch chart.
TURNS: Turns are plotted in advance (similar to the old Blue Max system), so large games are possible; at Cold Wars 2006, one game with 12 players and completed it in less than 2 hours.
PILOT SKILL: Four pilot skills are represented: Green (+0), Skilled (+1), Veteran (+2) and Ace (+3). Pilot skill is critical to success and is the most important aspect in the game; "It is the man, not the machine." –Chuck Yeager
SCALE: Any scale may be used. Playtested over three years with 1/600, 1/300, 1/200, 1/144, 1/100, and 1/72 scale aircraft.

WEAPONS: All modern weapons are included: Light and Heavy Machineguns, Low-Velocity Cannon, Modern Cannon, Heavy Cannon, Rotary Cannon, Infrared Missiles, Radar-guided Missiles, SAMs of all types, and Anti-aircraft Artillery.
AIRCRAFT: Statistics for more than 90 aircraft are included. Aircraft attributes include Maneuver, Speed, Agility, Climb/Dive rate, Acceleration, Robustness, Afterburners, Radar, Electronic Countermeasures, and Defensive Systems.
MOVEMENT:Movement is handled via hexes and maneuver charts illustrating possible maneuvers for each speed level.
SCENARIOS: 23 scenarios from several eras.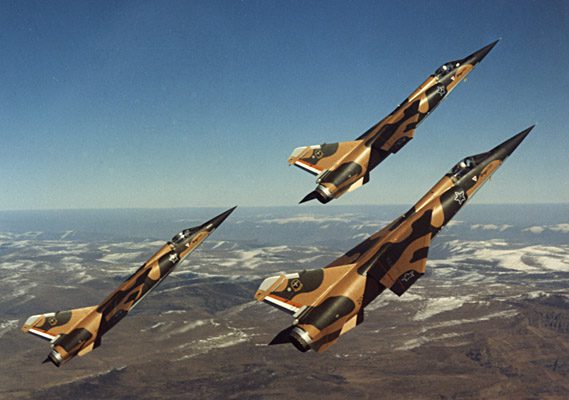 Includes THREE Mini-Campaigns
Vietnam, Falklands and Angola