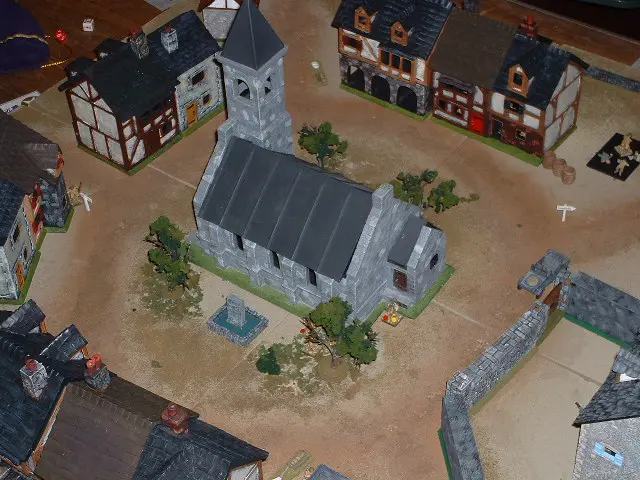 Musket Miniatures - EXCELLENT 15mm and 20mm skirmish buildings (what we use) - their Normandy line is excellent- see picture below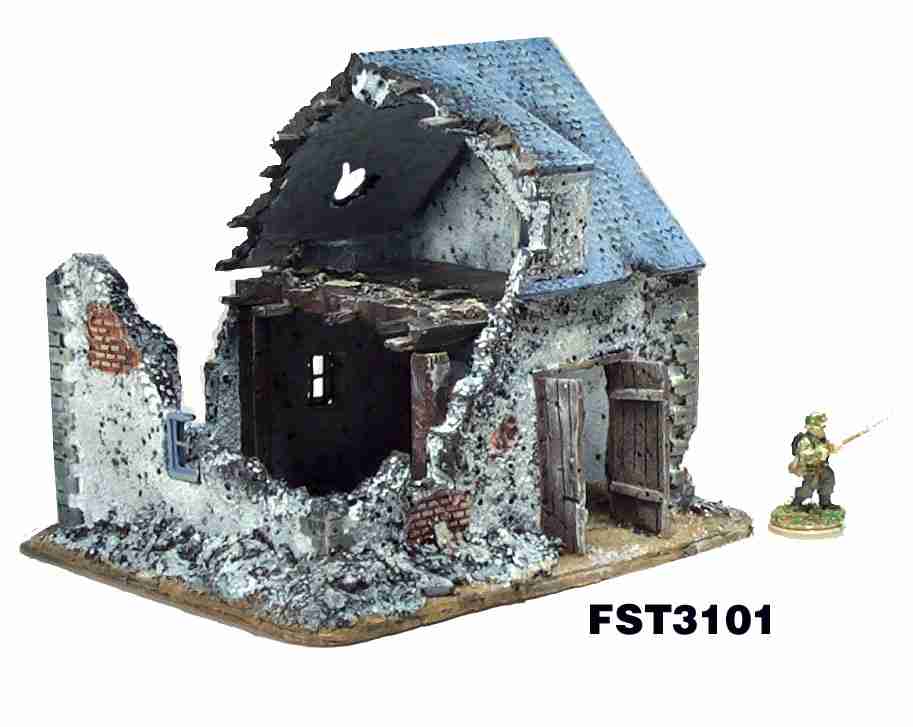 CAMPAIGN SYSTEM
The scenarios in each book are designed to be linked to form two or more campaigns allowing maximum flexability in play.
MAXIMUM REPLAYABILITY
The SkirmishCampaigns system features a realistic (and historic) variable order of battle for each scenario, guaranteeing countless unique scenario and campaign replays.
GENERIC ORDER OF BATTLE
These books also include unique generic order of battle listings that can be translated to almost any skirmish rule system.